Scott's DHA Chewable Gummies, Fish Oil Omega 3 Children Supplement for Immunity and Brain Development Support, Orange Flavour, 15s
$5.96
Scott's DHA Gummies are designed especially for older kids (5+) in delicious fruity flavours that children enjoy with the benefits of fish oil Omega 3 fatty acid DHA and a rich source of Vitamin D.
Halal-certified
Suitable For:
Aged 5 years and above
Quantity:
15 gummies
100% Authentic Product
Fresh Stock with Expiry of at least 12 Months
Reliable Customer Service
Out of stock
Description
Available in delicious Blackcurrant, Orange and Strawberry flavours, Scott's DHA Gummies with microencapsulated DHA technology, locks in the goodness of fish oil without the fishy taste and smell. In addition to DHA, Scott's DHA Gummies also contain Vitamin D, which is essential for healthy growth & development of bone in children and healthy immune function. Just three Scott's DHA Gummies a day can help supplement the DHA and Vitamin D that children need.
What is DHA?
It is an Omega 3 fatty acid which is a building block of the brain. DHA supports normal brain development, functioning, and vision.
So if you're looking for a fun, great-tasting way to support your children's brain development and healthy growth, take Scott's DHA Gummies today!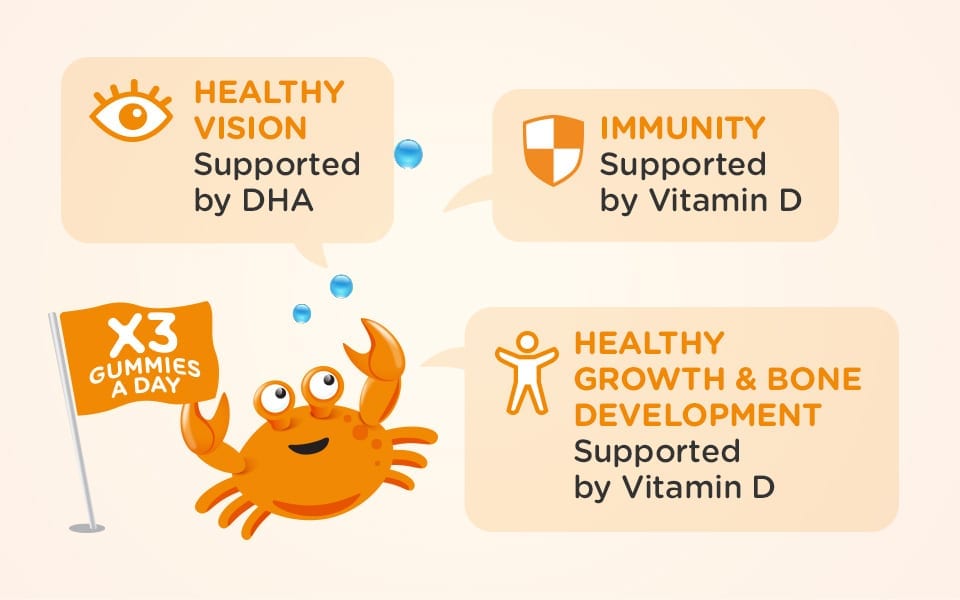 Directions:
Recommended serving: 3 Gummies per day
Scott's DHA Gummies is a soft gelatin candy to be consumed as part of a healthy and varied daily diet. To be consumed under adult supervision. Product is designed for use by consumers 5 years and above
Only logged in customers who have purchased this product may leave a review.