Caltrate® Bone & Muscle Health PLUS (500 IU) 60 Tablets
$36.70
Our Caltrate® Bone & Muscle Health PLUS (500 IU) supplements help support bone collagen formation for better bone health.
Suitable For:
Adults (18 years and above)
Quantity:
60 tablets
100% Authentic Product
Fresh Stock with Expiry of at least 12 Months
Reliable Customer Service
Out of stock
Description
Clinically Tested
Based on clinical studies, the Vitamin D contained in Caltrate supports muscle strength and reduces fracture risk.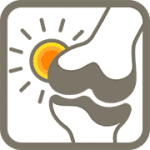 From the World's No. 1 Calcium Brand
Our Caltrate® Bone & Muscle Health PLUS (500 IU) supplements include bone fortifying minerals to support bone collagen formation so your bones are stronger against fractures and injuries. Our supplements also contain Vitamin D and Calcium to support better muscle health and balance to prevent potential falls, so you can stay active without any worry.
Recommended for:
• Adults who desire to have strong bones for greater joint mobility
• People who stay indoors particularly the elderly and those who are at risk of falls and fractures
Recommended Dosage:
Take 1 or 2 tablets every day with water after meal or as directed by your physician.
If taking 2 tablets daily, it is suggested that you should have each tablet at a different meal time. Do not exceed the recommended dose. As with any supplement, if you are pregnant or nursing a baby, contact your healthcare professional before taking.
Storage:
Keep out of reach of children. Store at temperature below 30° C.
Only logged in customers who have purchased this product may leave a review.